Piscataway Gives Back: New Club at PHS
     Piscataway Gives Back (PGB) is a collaborative club that provides students with the opportunity to plan and conduct various fundraisers to give back to the community. The club especially makes it a priority to make freshmen feel welcome and try to make a difference. PGB was started in April 2018 by Timothy O'Reilly, now a junior at Piscataway High School. 
"My dad told me about this charity foundation… Its called the Sean Hanna Foundation. My dad's friend started it because his son died of pediatric cancer, so now we just support this organization… One day I just had an idea of starting the club, I went to Miss Shallan's [PGB club adviser] room at like 6:45 in the morning and I was like, 'Hey you wanna start a club?' and she looked at me like I was crazy, but then we pitched it to Dr. Ritchie. We filled an application, and a few weeks later we had an interest meeting and like 50 people showed up,"  Timothy said.
Timothy elaborates on his initial goals for the club and how they changed overtime.
"When I first started the club, I didn't really have too many expectations, I was fine with it being just a mediocre club, but now that it started I actually want it to become something more. I want it to get better and compete with more popular clubs in the school, and actually get a name for ourselves," Timothy mentioned.
Being a new club, good supervision is required. Timothy talks about the duties he has as president of the club.
As president, Timothy is responsible for "[getting] together an officer board and [overseeing] everything that  happens, within every meeting, every committee… I'm really the messenger between the officer board and Miss Shallan," he said.
More so, this year, Timothy intends to get more people involved, raise more money, and donate to more than one charity. The club recruits members by "[holding]  an interest meeting at the beginning of the year, advertising through flyers, the Principal's announcements, the TVs in school, and by teachers promoting [their] mission statement.  We had a total of 220 people show up at our interest meeting, with us having the largest club interest meeting of the year. We constantly spread our remind code @phspgb and advertised to the 8th graders at the PHS Experience through flyers and posters." Timothy mentions.
Timothy elaborates that so far this year, PGB has organized and participated in several successful events including the annual 5K Run/Walk in Bridgewater, NJ, partnered with the Children's Specialized Hospital for the "Toys for Kids" event, and conducted three weekly bake sales.
"They were all extremely successful, with all of our members contributing in their best interests," Timothy said.
PGB has been extremely successful this year, with plans to raise more money and donate to more charities. They plan on doing so by conducting more events and weekly bake sales.
"In the 2019-2020 year, we have several big events scheduled, including an all day trip to Manhattan, NYC on May 29th to volunteer for the largest soup kitchen in the world, the Holy Apostles Soup Kitchen. We also had a Chinese Culture Night Celebration to donate to a disabled artisan shop in Sichuan, China, a Valentine's Day movie night on February 14th in the PAC for pediatric cancer, and we will have a Smash Bros Tournament in the middle of May," Timothy said.
Each event the group organizes brings its own set of fun.
"We bought large amounts of Chinese lanterns, paper-cutting, authentic Chinese food, and I contacted my chamber orchestra in North Jersey to come in and perform. We also held a dance rehearsal on January 6th for the event, along with promotions during homerooms to sell tickets," Timothy described.
Funds raised from bake sales and events are donated to both the Children's Specialized Hospital and the Sean Hanna Foundation, and the officer board of PGB aims to donate to three more charities at the end of the semester. These funds are also used to purchase PGB hoodies and shirts for the members and partners.
Club adviser, Miss Shallan has also played a major role in the success of PGB since it was started. She describes that managing her personal life and duties as an adviser for a club and a biology teacher has certainly not been an easy task, as she quotes:
"It was challenging, but that's why at the end of the year, it felt like a personal accomplishment…. I am proud of my kids, of what they did."
Leave a Comment
About the Contributor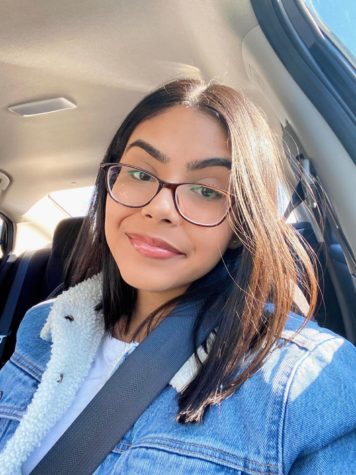 Yumna Qasim, Co-Editor in Chief
Hello! I have been a part of the Chieftain team since 2019. I am an avid reader and I especially enjoy reading non fiction novels as it gives me the opportunity...