Somerset Patriots Gear Up for First Season of Affiliated Baseball
Patriots set to become the new minor league affiliate of the NY Yankees this spring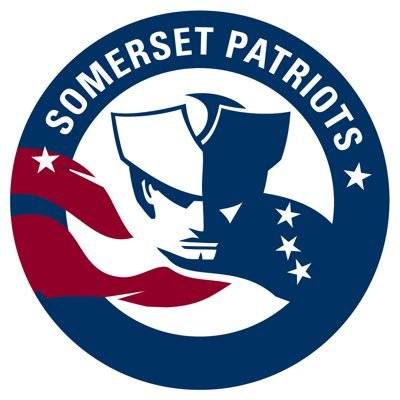 The Somerset Patriots are getting ready to kick off their first season as an affiliated baseball team. In November of 2020, the Yankees shifted their minor league alignments due to changes throughout the league, and chose Somerset to replace the Trenton Thunder. As an affiliate, the Patriots will be home to young players in the Yankees minor league organization and be tasked with preparing them for MLB careers.
There are thirty teams in Major League Baseball, but each have their own "farm system," or set of minor league teams, which include different levels of professional baseball. The goal for these farm system organizations is to help develop young players and prepare them for a potential MLB career. Alternatively, if a player at the Major League level gets hurt, they might get sent down to a farm team.
These farm system franchises are classified based on their level of competition. Triple-A is the highest level of Minor League baseball. Players on Triple-A teams are the closest to making it to the big leagues, or some actual MLB players are on this team as they rehab from injury or get demoted. Double-A baseball features talented players who are not necessarily as close to the bigs compared to a Triple-A ballplayer. Single-A is primarily younger ballplayers who are just beginning their professional careers. Most of the time, as soon as a player is drafted, they will go to either high-A or low-A, both being key centers for development and growth.
The Patriots, who were formerly the team with the most wins in Atlantic League history, will host prospects for the Yankees organization starting in 2021. The announcement came on behalf of the Yankees organization in the beginning of November.
Also in the announcement, the franchise mentioned that their Single-A alignments have shifted. Hudson Valley is the new High Single-A ball club for the Yanks organization, as the Tampa team drops to Low-A baseball. Scranton Wilkes-Barre remains the organization's Triple-A team, while the two notable departures are the Trenton Thunder and Staten Island Yankees.
The change in affiliation was partly the result of a number of changes coming from Major League Baseball Commissioner Rob Manfred. The Commissioner announced a drastic cut in minor league team affiliates, going from 160 to 120 across the league. Major League clubs shifted their affiliations as they saw necessary.
With this adjustment, Somerset will become home for the development of budding stars in the Yankees prospect pool, as well as potentially hosting Major Leaguers when demoted, or in rehab assignments.
For Yankees fans, the news of Somerset's recent affiliation is exhilarating. When Major League Baseball's Spring Training comes to an end, the Double-A roster will be revealed and young talent will head to central Jersey.
The Double-A baseball season will begin for the Patriots on May 4th, and run a bit shorter than usual. 69 home games will be played in Somerset, with the postseason eliminated in 2021 as a result of Covid-19 protocols. The stadium will open at a smaller capacity, but can increase as the spring and summer progress.
The ballpark itself will undergo some changes in Somerset in order to better fit regulations for affiliated baseball. Some noticeable exterior additions are being made to allow more room for players in the clubhouse and on the field, as well as implementing video replay rooms, female locker rooms, and more.
#RenovationSZN Day 115: ✅

Construction on our new indoor training space is coming together!

This new building will have two state-of-the-art retractable batting cages and provide a year-round site for our players and coaches 💯 pic.twitter.com/peXn9lIZ7A

— Somerset Patriots (@SOMPatriots) March 26, 2021

It is also expected that the Patriots will be sporting new home and away uniforms this year to more closely match those of their MLB club, though no announcements or teasers have been made on behalf of the team.
Spring Training is in full swing for minor league baseball and the 2021 regular season is right around the corner. This year marks the start of a new chapter for Somerset, as they begin their affiliation deal with the New York Yankees and will be welcoming a few new changes along the way. Though the future may look a bit different for TD Bank Ballpark this season, fans can still expect the family-friendly atmosphere and high quality entertainment in 2021 and beyond.
🔴 ⚪️ 🔵#NewProfilePic pic.twitter.com/B4VaX9eh2q

— Somerset Patriots (@SOMPatriots) March 26, 2021
Leave a Comment
About the Contributor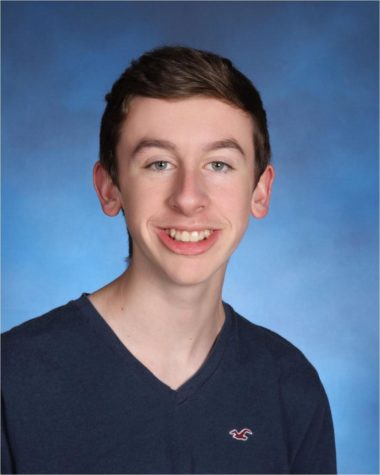 Nicholas Morgan, Athletics Editor
Hi! My name is Nick and I am a junior. This is my first year as a writer and editor for The Chieftain, but my interest stemmed from a hopeful future in...