Photo Essay: PHS During the Pandemic
Drifting Through Empty Hallways at PHS
Empty hallways, abandoned classrooms, forlorn cafeterias. No morning announcements through the loudspeakers, no slamming of lockers in between periods, no more cheering crowds at football games. Home to over 2000 students, Piscataway High School was full of memories, learnings, and connections just over a year ago. That all changed at the onset of the pandemic when it became a ghost town.
Since March 2020, PHS students, faculty, staff and their loved ones have faced illness, anxiety, and loss. School shifted to virtual learning mediated through zoom lectures, extracurricular activities were put on pause, and a myriad of experiences were missed. In a world that had become increasingly obsessed with living inside a phone screen, the pandemic was a reminder of the importance of every day face to face, person to person experiences.
Now, in May 2021, as things inch back to normal, it's important to reflect. These photos remind us of what we lost: time. And I know as I start my junior year this fall, in person, I will not take a minute of it for granted. As for the others who started going hybrid, they experience these still vacant halls that clearly show things are not back to normal just yet.
Leave a Comment
About the Contributor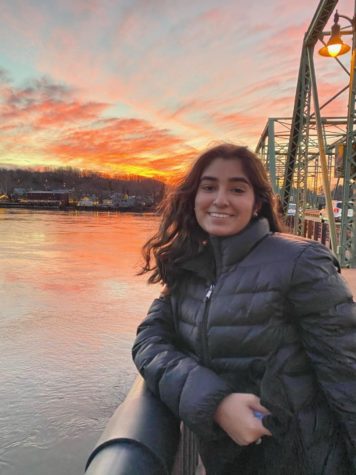 Reva Gujral, multimedia creator
My name is Reva Gujral and I am a sophomore at Piscataway High School and this is my first year working for the Chieftain as a multimedia creator. My hobbies...