PHS Extracurricular Activities: Tune into Radio Club!
Radio Club offers students many ways to express themselves!
During the 2021-2022 school year of Piscataway High School, an array of clubs as well as other extracurricular activities are offered, and many students find it hard to maneuver through clubs. The Radio Club is a radio broadcasting club with a live show. (90.3 FM) Advised by Mr. Nowak, members have access to professional broadcasting equipment and can host their own talk shows, podcasts, or just play music!
"We have something for everyone here," Mr. Nowak, the club advisor said. "We have students who just like to play music which is fine, but then we also have students that will broadcast and have mini talk shows, they'll sometimes just do the weather."
Students at Piscataway High School have access to so many different clubs and opportunities; radio club is not an exception. Students who join this club have the ability to go on the radio and do multiple things, debunking the assumption that being on the radio equates to just talking on air. You don't need to talk on the air at all, or you can talk and work the equipment, showing endless possibilities.
"I don't like to be in the hot seat cause I've never done it but I will talk on the radio, I will help record, I will do a little bit of something here and there." A junior club member stated when asked about what they do in the club.
Not only is the club flexible when it comes to people's boundaries, but it also teaches multiple skill sets in which students are able to carry with them into adulthood. Being on the radio builds up confidence, public speaking, and other skills people use in everyday lives.
"[Skills taught by the club are] confidence … there's the skills of how to work the soundboard but that's the easy part. Hitting the right volume and signal strength is easy but actually being able to think and articulate their words into a product that would entertain others, that's the bigger takeaway. Making people laugh, making people cry, making people feel a certain sort of way
and having cathartic release that would be the skill to take away." Mr. Nowak said. "Knowing how to work with others because sometimes we have people paired up and we get some random pairings of people who aren't necessarily friends but just peers and by the time their leaving this club, they will be friends."
Along with skill sets and comfort, many members of the club report of a positive and comfortable environment in which they develop bonds and are free to express their opinions.
"I love my decision [of joining the club]. I'm in a lot of clubs cause I'm a little crazy but this is my favorite club. Don't tell [Mr. Nowak] that though. … It's a very nice community I'd say because a lot of people have similar ideas about a lot of stuff and you don't feel out of place. It's pretty small too so unlike the bigger clubs where you can't know everybody, I know everybody who's in this club which is really fun for me." A sophomore club member said when asked about their initial opinion about joining the club.
A positive environment sets up a more productive, comfortable, and enjoyable workspace that nurtures relations and can spark and interest for something new!
"I find [the community] very silly, we have a lot of fun doing what were doing … and we just go with the flow because if we don't were gonna mess something up so might as well just be ourselves because if your not yourself your gonna be uncomfortable." A club member stated.
The opportunity to have a club that impacts not only inside the school, but outside is a rare chance in high school. The radio club broadcasts on the shared station with Livingston Rutgers University, 90.3 FM which can be broadcasted outside of the school. People from all over have a chance to tune and listen to the station, gaining an audience as far as 20 miles away from Piscataway and can give a kickstart to future careers in the entertainment business.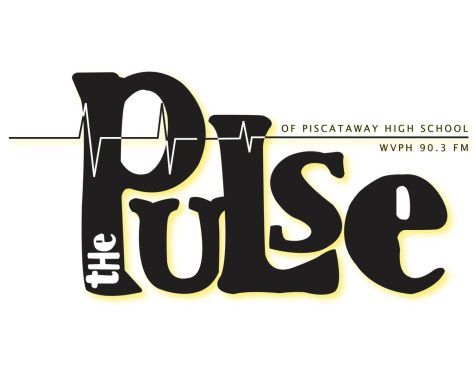 "We're in the business of entertainment, people tune in because they want to have something to help their day pass by, they want their commute to go by and sometimes they might be listening to Rutgers and then all of a sudden Piscataway High School kicks on and its like, 'Hey what's this?'" Mr. Nowak said.
Like other clubs at the high school, there is a Broadcasting and Media class available that has some relations to the club, but are on very different scales and do very different things. If you are in the class then you are able to enhance what you've learned and apply it to the club but if you are not, no worries!
"I was in the [Broadcasting] class and I was planning on joining the club because I wanted to do something different but also get use to speaking out loud. … I liked the class and I was like might as well take what I've been learning here and make it a little bit stronger by joining the club. We don't do everything that we do in class in the club but that's fine. … we don't go on air [in the class.]"
The club is trying to incorporate even more shows to their list, including student podcasts. These types of programs give people an outlet to talk about whatever they want and allow others to resonate with certain ideas that other people share with them, or maybe spark interesting, respectful debates where people can view others point of view.
"I do mostly [radio stuff] and also [we] do podcasting which I think is really cool because at my middle school we did podcasting but this is like real podcasting which is like crazy." A sophomore member said.
The radio plays a big part in almost everyone's everyday lives, whether it be you listen to something while walking in the hallways or you're on a road trip. We all use media to pass the time and this club is a connection, providing an aid with something most people take for granted.
"Look around at the school how many people have headphones on all day," Mr. Nowak stated. "Here we are in radio, we're just a different form of what everyone has, radios still outnumber people 3 to 1."
Although this is the end of the article, it doesn't have to be the end of your future with this club! You can visit the Radio club on Mondays, Wednesdays, Thursdays, and Fridays. For more information contact the club advisor, Mr. Nowak or go here to the PHS 2021-2022 clubs page (bottom of 19th page).
Leave a Comment