PHS Junior Conducts Research for University Scientists
Most teens don't study cells and proteins and present them in front of the board at Rutgers University, but some do…
Although some people do make amazing accomplishments in high school like earn scholarships and do community service projects, most teens don't do research for university scientists. Most teens don't study cells and proteins and present them in front of the board at Rutgers University. And lastly most teenagers don't take college classes before they even graduate high school. But some do…
L'Nya Thomas, a junior, 17, at Piscataway High School, does research for scientists at the R. Waksman Institute at Rutgers University. She has been doing this for about a year now studying a protein called Rubisco. Rubisco is an enzyme present in plant chloroplast, involved in fixing atmospheric carbon dioxide during photosynthesis and in oxygenation of the resulting compound during photorespiration. It is often found in blackweed species called Iandoli Punctata. Rubisco is also ubiquitous for photosynthetic organisms and is regarded as the most abundant protein on earth.
How did she conduct her research?
She was given a library of bacteria. Then they plucked out a colony of bacteria of a preferred series of steps to isolate the unknown protein sequences. Next, the protein went for sequencing and identifying all of the nucleotides in the sequence. Then they conducted a PSAP on the protein, which is figuring out the type and name of the protein. Lastly, the protein was put in the NCBI. She will be presenting her findings to the board of science at Rutgers University.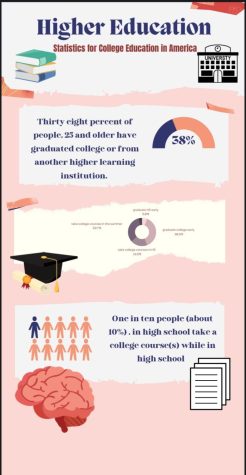 Furthermore, last year during the pandemic she conducted a psychological survey on the mental health of adolescents during the CoronaVirus pandemic alongside Dr. Emily Tenebaurm and Dr. Nadyne Bushicio, which is also a part of her Rutgers synapse. For this experiment she surveyed 64 students from ages 14-16 and questioned them on their anxiety and depression levels since the pandemic started. After that she analyzed the data and put in a graph and conducted her conclusions that the rate of mental health issues has increased since the beginning of the pandemic.
Moreover, she also does coding and even has her own website. She is in multiple AP classes, takes research and molecular bio and she does a lot of community service outside of school. She is in the medical club, girl up, girls who code STEM programs, and she is even beginning to enroll in college courses at Middlesex County College so that she can graduate college early.
Although her plans are not fully set, one of her dream schools is Columbia University in New York. She wants to major in either neuroscience or nursing, basically something in the medical field. Also she wants to minor in business with investing in stocks and owning and selling property.
Her story inspires young people that you can start your passions and careers now. There are so many opportunities out there for the youth to get involved in and sometimes we take those opportunities for granted. Sometimes you don't have to wait to become 18 or wait in college to start your career path because there are so many programs out there for teens in high school and even for middle schoolers too. Whether it's volunteering at a vet, joining a AAU sports team, interning at a fashion show for NY fashion week , or even doing research about proteins for Rutgers, it's never too EARLY for you to start. Also, even if you are not sure what you want to do L'Nya's story teaches us to try new things to see what we like. She has done so many programs and clubs that she knows what she wants already.
Leave a Comment