My Mind & Me Review
Selena Gomez bravely addresses her mental health struggles in a new documentary that is streaming now on Apple TV+
Mental health and Selena Gomez have become synonymous over the past few years. The singer, actress, entrepreneur, and philanthropist has been very vocal about her health, both physically and mentally, during her decade long career, which has become a common thread among all of her works. Within her music, mental health and self-love has been apparent throughout many of her songs like "Lose You to Love Me", "Look at Her Now", "Vulnerable", and "Me & the Rhythm".
Her dedication to improving mental health awareness doesn't stop with her music: her makeup brand Rare Beauty is allied with the Rare Impact Fund, which works to raise $100 million in the next ten years for mental health services. For each item sold, 1% of the revenue is donated to the organization. The brand's makeup products are named after positive words like "bravery", "kindness", "fearless", and so forth, furthering her self-love ideology.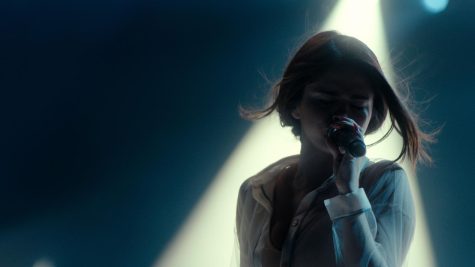 This past Friday, Gomez released her own documentary, My Mind & Me which was shot over the past six years, spanning her 2016 Revival Tour to the present. Fans speculated that a documentary was on the horizon after seeing a cameraman constantly behind Gomez, but there wasn't any confirmation of this until this September. The documentary focuses on her battle with mental health over the years and how it has impacted her life: being diagnosed with lupus, going through psychosis, and ultimately learning she is bipolar—the actress's life has been a whirlwind.
The documentary received rave reviews from critics and stands with a 97% on Rotten Tomatoes. Some publications even see the documentary being nominated at the Oscars for Best Documentary along with Gomez's same-titled song for Best Song Written for Visual Media.
The documentary began as a story of Gomez's Revival Tour, but after ending after 55 shows, the documentary switched into a journey of her well being. From 2016 until 2020, the artist was absent from mainstream media for the most part. Apart from a few singles being dropped here and there, Gomez hadn't released an album in four and a half years. She was speculated to have been in and out of rehab centers for mental health throughout that time. In the documentary Gomez's mom explains how she had to find out about the singer's breakdown through TMZ. Gomez even cites that she is so thankful to her family and friends for being there for her because during these troubling times of her psychosis and bipolar diagnosis she believed herself to be so mean. Her friends and family explain how terrified they were for her, not knowing what to do.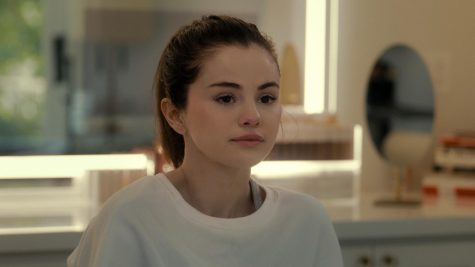 Not only was this affecting her mental health, but after being diagnosed with the autoimmune disease, Lupus, Gomez was subject to a kidney transplant. Although it was an extremely risky surgery, Gomez survived and has been much healthier since, although she had to go through multiple correctional surgeries in order to fix the kidney placement. Throughout the documentary the audience gets a peek at Gomez's life with Lupus, watching her take her blood pressure before performances and going through a flare up. There is even a scene during the film in which Gomez is in a hospital chair attached to an IV being treated for Lupus.
A huge part of Gomez was her relation to the media and paparazzi. She explains in the documentary how much she hates being famous and would rather devote her life to philanthropy. An important part of the documentary is her trip to Kenya, where she visits teen girls at a high school and learns about their education. She explains that she never wanted to leave because it felt so liberating and authentic. The audience sees these feelings when Gomez leaves Kenya for a press tour in London and feels as though she isn't being heard by reporters. She cites these interactions as something that Disney made her feel like—a product.
Overall, the documentary was beautifully directed and shot as it captured a celebrity finding themselves within the public eye. It captured many beautiful and heartbreaking moments. A bit of criticism, though, was that the film felt rushed. Over the span of six years, the film was cut down to an hour and a half. Parts of the story didn't feel completely developed and could've used more time to build. However, with that being said, it still was able to show the raw depths of mental health and unmask how debilitating it can be. The film further solidifies Gomez as an icon and advocate for making mental health more accessible and visible.
Leave a Comment
About the Contributor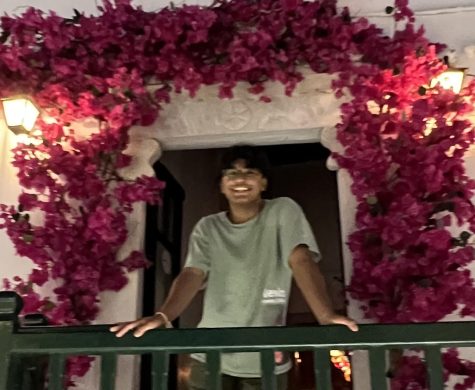 Sayan Naik, Culture Editor
Hi, my name is Sayan, and this is my third year a part of the Chieftain and am now a culture and arts editor. I have been interested in journalism since...