PHS Football Puts on Extraordinary Performance for Homecoming
Piscataway Chiefs beat the New Brunswick Zebras in a 51-0 blowout win
On October 21, 2022 the Piscataway Chiefs football team hosted the New Brunswick Zebras for their final home game for the regular season. Prior to the Homecoming game, the Piscataway Chiefs were 5-2 for their 2022 season, a huge step up from last year when they were winless at 0-8. With a dominant offense and defense for 48 minutes, the Chiefs crushed the New Brunswick Zebras 51-0 in a blowout win.
The most dominant aspect of the offense was the running game. The Chiefs scored a combined 6 rushing touchdowns with senior running back Antonio Rivera, rushing for 142 yards and 2 touchdowns. However, the passing game was another strong aspect of the offense. Junior quarterback Aleks Sitkowski had 56 yards of passing with 1 passing touchdown and 1 rushing touchdown.
Sitkowski noted how his team was prepared and motivated throughout the whole game.
"It's pretty great to be able to put 40 points on the board, but 50 that's even better,'' noted Sitkowski. "It's definitely a confidence booster. It shows how great we can be if we come prepared for games, and I think it's a great way to end our regular season."
While the offense and defense are often viewed as the vital assets to winning games, special teams are often overlooked for their tremendous effort. To seal the offense with an extra point after the Chiefs scored multiple touchdowns, junior kicker Vincent Novack was 3/3 on extra points. In addition, junior Kenny Candil, another kicker for PHS, was 2/3 on extra points made.
Novack complimented the offense for staying organized.
"Our offense played a tremendous game against New Brunswick," said Novack. "They made the plays they needed to and it worked as a whole to score."
After the team celebrated their win, Tirth interviewed Varsity Head Coach Higgins about the turning point between last season and this season. He also complimented his players for their tremendous effort to lead Piscataway back to the playoffs.
"We went from the miserable times and [my players] flipped the script by working hard during the off season," mentioned Coach Higgins. "We are a playoff team and we don't care who we play. If we play well then we can beat anybody."
It's pretty notable for a defense to shut out a team and much of it can be traced back to the work of Defensive Coordinator Coach Marsh.
"[It takes] one game at a time to reach the top," said Coach Marsh. "The culture of Piscataway football is the playoffs and championship game and we plan to restore that culture."
Every high school football team has one goal in mind: to win the championship. The Piscataway Chiefs exceeded expectations this year and defied the odds after a difficult season last year. It takes offense, defense, special teams, and skillful coaching for a football team to have success . There is no doubt that the Piscataway Chiefs excel at those aspects.
View Comments(1)
About the Contributors
Tirth Patel, Journalism Guest Reporter
Hi my name is Tirth and I'm a junior at Piscataway high school, this is my 2nd year working with the Chieftain. I love playing outside and video games...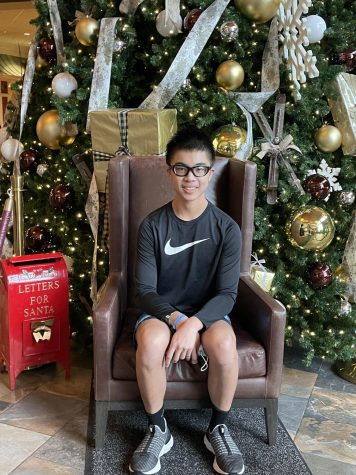 Wallace Lau, Sports Editor
I'm a Junior at Piscataway High School. This is my 3rd year working for the Chieftain and this is my 1st year as the Sports Editor. I like going to the...