PHS Varsity Gymnastics Team Places Third at GMC's
Best finish ever highlights steady growth made by the team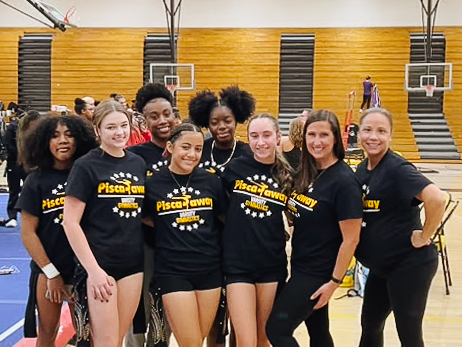 The Piscataway High School Varsity Gymnastics Team just made major progress in the history of their program. Just a couple of weeks ago, they placed third in the Greater Middlesex Championship.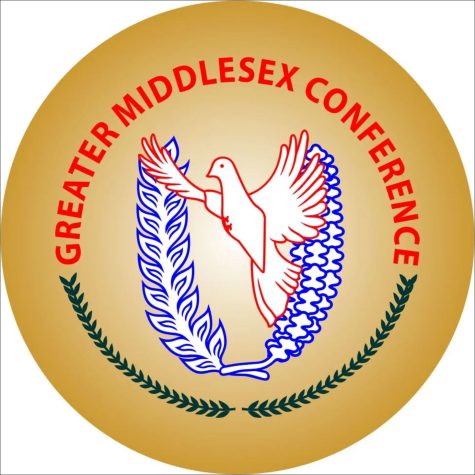 The team's head coach, Coach Hartje, has been coaching the team for 7 years. She has seen the girls grow and improve, eventually bringing them to this huge accomplishment. Coach Hartje keeps the team in order and strives for success by making sure that there is communication not only between her and the girls but also with the program.
"Having a consistent routine helped the girls and the program know their expectations," said Coach Hartje.
Gymnastics is scored differently than most sports, meaning that the girls had to work together as teammates to be able to place.
Coach Hartje explained, "gymnastics is an individual sport with an accumulative total. The top three scores count toward the overall score. The girls really worked together to get that score. They cheer[ed] each other on and [gave] each other pep talks along with me giving them feedback, so that's how they were able to push each other getting that score."
The team placing this high had never happened for them before, so what changed?
According to Sofia Parra, one of the senior captains, "I noticed that we had a great team atmosphere. We connected to the underclassmen a little more, and I think it really just motivated us to be better."
Jillian Percarpio, another senior captain agreed, saying, "something that helped was the family aspect of it. We all found the motivation in each other to push each other and work harder to get 3rd."
Excitement for the win was shared throughout the team.
"I am just so excited and impressed and blessed to be their coach and to see them achieve this, especially since it was the first time in the program's history," said Hartje. "For me, it just felt like that accomplishment. Seeing the hard work that the girls, especially the senior captains…put in over the last four years, it was awesome to see them achieve something that we've been really working for."
Similarly, Parra expressed her excitement, saying, "We knew that there were a couple of other teams that could've placed third as well, so our coach was really just pushing us to get there and it was really exciting when we did."
"I'm relieved that our hard work actually paid off," Percarpio agreeed.
Of course, the gymnasts believe they couldn't have done this without their coaches. They both gushed about their head coach, Coach Hartje, and their second coach, Coach Emmons.
Parra said, "Coach Emmons was really good with all the technical stuff, working out the certain routines and everything that we needed to get into a higher score range."
Percarpio added, "Coach Hartje really pushed us every day saying 'We need to place at GMC's. If we keep working hard we're gonna place' and we did, so that was really great!"
This win made history for the PHS Varsity Gymnastics Team, but if the team continues its positive trajectory, it is really just the beginning of the team's success.
Leave a Comment