PHS Chess Club Holds Simultaneous Exhibition with Professional Chess Player
Professor Goeller challenges over twenty students at once!
The advisor for the PHS Chess Club, Mrs. Yesselson, invited her close friend Michael Goeller to play against various members of the club for the second year in a row, so on Friday, February 11th, the Club held a "simultaneous exhibition" with professional chess player, Michael Goeller (A simultaneous exhibition, or "simul" is when one highly ranked player plays multiple games at the same time against other players). Mr. Goeller played over 20 students, and was defeated only once!
Chess Club Member and PHS junior, Devak Patel, who played against Mr. Goeller, described the experience as being very fun and a wonderful opportunity for him to become a better player.
"Playing [Mr. Goeller] was magnificent, I got to spot some of my weaknesses and get a lesson on how to get better from one of the best. It was a pleasure and honor to play someone as good as him," said Patel.
When he asked if he would be interested in playing in more fun and competitive events like these, Devak expressed that he has a great passion for the game and he not only enjoys the game but desires to get better and better. So what better place could he find to improve his skills and understand his weaknesses than against the best?
According to Patel, "I will definitely try to compete in more chess events in the future, as chess is a passion of mine in which I have strived to be the best in. So I want to express my talent against other players and experts and it's a great way to improve my game and help me understand my weaknesses."
When Mr. Goeller was interviewed, he described how he enjoyed the experience and how interacting with the students made the experience all that much better. Mr. Goeller also included how the experience was challenging, as playing over 20 students simultaneously proved to be difficult.
"It's good exercise, running around, and the kids were really into it – they played some really good games, really challenging me, and I even lost a game."
When asked if he would like to continue coming back to PHS Chess Club to play more students and compete in events, Mr. Goeller happily stated he would love to continue the two year streak of simultaneous exhibitions at PHS.
"Oh I would absolutely come back – in fact I may give a little lecture later in the year," said Goeller.
Chess Club advisor, Mrs. Yesselson described how a major difference from last year's exhibition against Professor Goeller compared to this year's event is simply the increase in attendance. More students want to play chess and more students want to play chess against one of the best.
"I think that we have more people playing because there's a lot more interest," said Yesselson.
When asked what the experience means for members in the chess club and especially the players going against Professor Goeller, Mrs. Yesselson explained how the moment provides the players with an opportunity to grow and gain knowledge.
Yesselson said, "[They feel] challenged, and educated, and engaged…its fun to engage with a great player and to talk about the game and moves and collaborate."
PHS Chess Club aims to hold more competitive events in the future and invite players such as Professor Goeller to provide their players with more fun opportunities to improve their skills.
To find out more about PHS Chess Club, contact Mrs. Yesselson through Schoology messaging, or stop by a Chess Club meeting. Chess Club meets every Friday from 2-3PM in room D242.
Leave a Comment
About the Contributor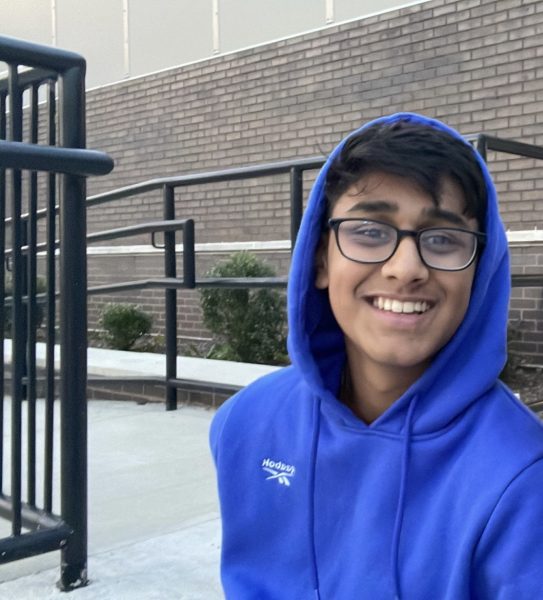 Tirth Patel, Chieftain Reporter
My name is Tirth Patel, I am a senior and this is my 3rd year working with the PHS Chieftain. I have a interest in all things science and I love sports...