Piscataway Gives Back – Charity Event
The Piscataway Gives Back club hosted a charity event involving food, video games, and a movie. Junior and president of the club, Tim O'Reilly, began the club this year. This is the club's first huge event, and they hope to make it an annual event.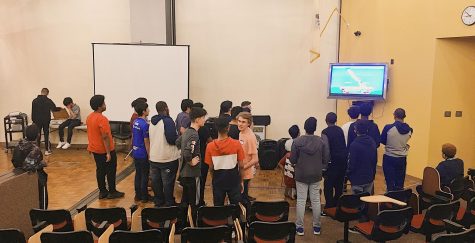 Students from all different grades came together to watch the animated movie "Spider-Man: Into The Spider Verse" and play the popular video game "Super Smash Bros Ultimate."
"What I liked about the event was that it seemed like a really legit event and everyone was professional, helpful and most of all, really chill," Sophomore Charley Bustamante says.
100% of the proceeds from the event are going to charity, and students came out to support this cause.
"The fact that [my money] is going to charity is really good. It made me feel good about spending my money for once because I usually save it and stuff, so I'm glad it's going to a good cause and can help people who need it," Bustamante explains.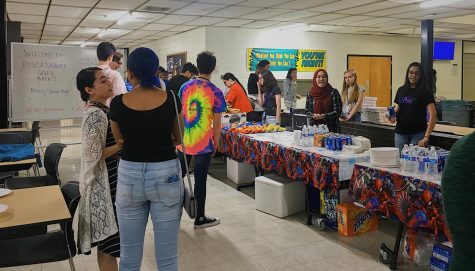 During a meeting the club had, a member came out and said they should do a movie night and a gaming night. O'Reilly decided to combine the two, the gaming aspect being a convincing move for gamers in the school to come out and support the event.
"That was definitely smart. I spread the word to my friends who I know love Smash Bros and they actually came! The school should do more competitive events," Bustamante notes.
The club wanted to take the money they made at the event and give it to charities of their choosing. They originally started out with nine choices, but decided on three.
"The three charities we chose are the Children's Specialized Hospital, the Sean Hanna Foundation For Cancer, and the Food Bank of New Jersey" O'Reilly explained.
Throughout the whole year, the club has been hosting bake sales three times a week and doing community service.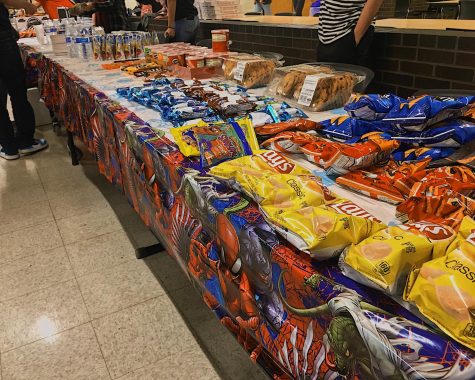 "Our goal for the end of the year is $2000. As of right now, we've raised about $1200. Most of the money goes to charity. We're just keeping a small portion for funding for next year," club advisor and biology teacher Amani Shallan states.
O'Reilly had big plans when the idea to create the club first came to him.
"I wanted to make a change. That's hard for one person to achieve, but with a lot of people, it's possible," O'Reilly stated.
Leave a Comment
About the Contributor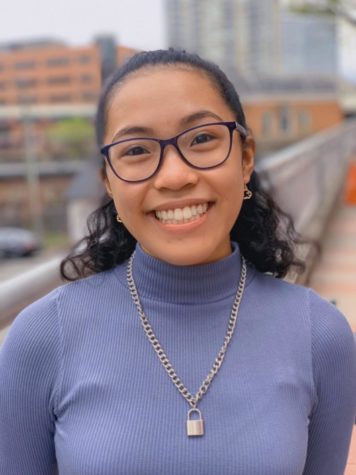 Kayla Gonzales, Co-Editor in Chief
Hi I'm Kayla! I've been the co-editor in Chief since last school year, and I enjoy writing and editing stories. I love learning various things and watching...