Piscataway Students Get a Local Chick-Fil-A!
While Chick-fil-A at South Plainfield, NJ may have slow service due to the immense crowds, the food simply sways off the agony of waiting for the delicious food to be ready.
Chick-fil-A in South Plainfield, New Jersey isn't too far from Piscataway as it is steps away from the Piscataway border, near the newly renovated Starbucks on Centennial Avenue. The Chick-fil-A restaurant recently opened on August 27th, 2020 and has a slick-modern design structure, with the addition of a double drive through to keep up with traffic. The restaurant mainly sells chicken products and some sweets: the classic chicken sandwich, fried and grilled nuggets, milkshakes, brownies, etc. Moreover, a typical consumer would usually spend around $8-$15 on a meal that includes waffle fries and a drink. 
To go more in depth, you can't talk about a restaurant without giving a rating and Chick-fil-A at South Plainfield, New Jersey ranks a solid 7/10 for its food and competent service. For example, their fried chicken sandwich is always crispy with a nice amount of butter on the bread and 2 pickles at the center of the chicken breast. In addition, their waffle fries are always juicy and crispy when you bite into the savory potato, but at times the quantity of fries for each size is underwhelming as the staff at Chick-fil-A don't fill the fries up to the top. On the other hand, their milkshakes are always milky with a nice amount of whip cream on top, which gives a creamy feeling. 
In comparison to other restaurants like McDonald's and Chipotle, Chick-fil-A definitely shows some positives and negatives in some areas. For example, McDonald's service speed from the cashier to receiving the food is half the time of Chick-fil-A's service speed. While on the contrary, Chick-fil-A's customer service outbeats McDoanld's by a huge gap, due to Chick-fil-A's staff being very friendly and respectful. Furthermore, Chipotle and Chick-fil-A are very similar in quality and customer service, but Chipotle staff tends to speak very quickly and the music is usually loud, which can catch people off guard if they're not listening carefully, so if you like decent customer service, Chick-fil-A is a match.
There is nothing wrong with a restaurant not being 100% perfect, but a restaurant should always be meeting high expectations. In fact, Chick-fil-A at South Plainfield has very friendly and respectful employees, and you will never go into a Chick-fil-A restaurant without hearing "my pleasure," which is why Chick-fil-A ranks A+ in staff behavior. In addition, their food is always fresh and savory. When you open the bag, you can smell everything, which makes your mouth water, so organization/presentation ranks A+. Likewise, food cost wise may be a hassle to some people, as to the fact that most meals at Chick-fil-A cost about $8-$15, so Chick-fil-A's pricing ranks a B-.
Indeed, Chick-fil-A at South Plainfield may have adequate staff, but you have to account for speed and management as another factor, which Chick-fil-A is not the best at. For example, Chick-fil-A's drive through can be a nightmare, as some staff might skip some cars on accident when trying to place an order, so when you pull up to the receiving area, your order hasn't been placed and now you have to sit in the parking lot just to wait for your food, so Chick-fil-A's drive thru ranks a B-. To add on, the layout of waiting inside the restaurant at South Plainfield is very narrow and small, so trying to socially distance inside the restaurant is nearly impossible, and as a result Chick-fil-A's indoor interior ranks a low C-.
At times, Chick-fil-A at South Plainfield can demonstrate poor quality control in speed and management, but consumers who are willing to wait a bit and love delicious food should consider picking up a meal at the South Plainfield location!
Leave a Comment
About the Contributor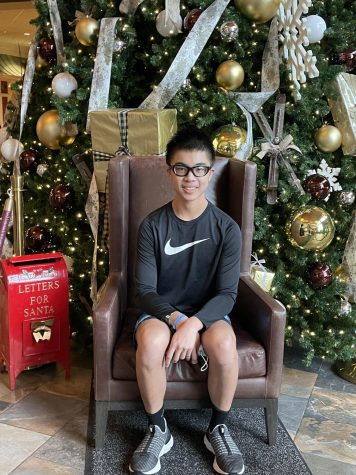 Wallace Lau, Sports Editor
I'm a Junior at Piscataway High School. This is my 3rd year working for the Chieftain and this is my 1st year as the Sports Editor. I like going to the...