No Bones Day
Feeling indecisive today? Maybe Noodle can help you make up your mind!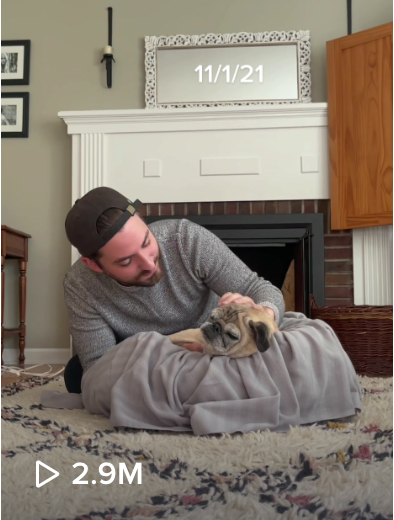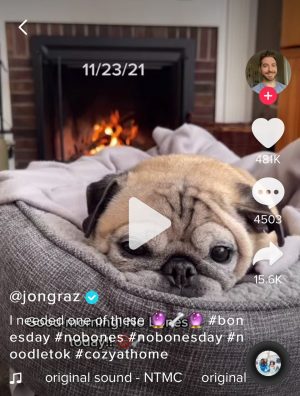 https://www.tiktok.com/@jongraz/video/7033774353791601926
Noodle is a perfect fitting name for the pug with an adorable morning routine. His owner, Jonathan Graziano, created a TikTok account (@jongraz) to document Noodle's decisions of whether or not the day will be considered a "No Bones Day."
American residents know Punxsutawney Phil, the groundhog in Pennsylvania who is the face of the Groundhog Day celebration. Every February 2nd, Phil comes out of his hole during hibernation and the country watches to see if he sees his shadow. If Phil sees his shadow, the lore claims that there will be six more weeks of winter weather. If he does not see his shadow, then spring will arrive earlier that year. Phil has his major moment once a year, but Noodle's 4.3 million followers check on his predictions daily.
Every morning, Graziano gently wakes up the13-year-old pug with head scratches and belly rubs to hopefully energize him for the day. The dog does not have a medical condition, but is a pretty old pug. The game involves Graziano picking up Noodle from his bed and seeing if he is able to stand for even just a few seconds. If Noodle can stand on his own, the world cheers as the day is deemed a "Bones Day." A Bones Day means that you should get out of bed, accomplish all of your tasks, and take risks. If he limply falls back down on his side and droops into his bed, the day is considered a "No Bones Day." A No Bones Day means that you get to relax and take a personal day. Bones days tend to occur 3-4 times sporadically throughout the week.
Graziano has been using his pug to determine how to spend his days for the past 6 years, but has turned to social media several months ago to document their journey. The TikTok account has generated over 46 million likes, and the hashtag "#NoBones" has over 628 million views and is filled with users of the app sharing their experiences and stories about their days ever since Noodle became involved. One lady admitted to putting in her 2 weeks at work on a No Bones Day (@g0mii), several college professors have changed deadlines and due dates to accommodate Noodle's predictions (@yvonnewithani on @jongraz's page), and another shared a story claiming that her boss at the Pentagon began the meeting with "I don't know if it's a bones or no bones day, so let's just get started" (@skeeter.mcgavin_).
Singer-songwriters and content creators @notthemaincharacters on TikTok have even created a song dedicated to sharing their love for the elderly pug. The lyrics to the 30 second snippet are, "If it's a no bones day I just stay in bed. Noodle said it's fine if I don't get dressed. His legs are made of jello, sorry you didn't get the memo. 'Cause Noodle said that it was okay, Noodle said that it was quite alright if I don't leave my house all night. It's a no bones day."
The catchy jingle received 2.7 million views and tons of love from Noodle and Graziano.
Allowing an outside figure to dictate one's life actions may be harmful, but only if people truly depend on Noodle's predictions to make modifications to their daily lifestyle.
Neil Dagnall, reader in applied cognitive psychology at Manchester Metropolitan University in England claimed in an article with wxow.com that, "Life is full of uncertainty and Noodle's actions provide a form of guidance and reasurrance to some people. Noodle's predictions give people a positive outcome either way, where people either pursue their ambitions or take care of themselves."
Noodle and Graziano do not make videos to force people to follow their predictions, but rather shed a light on mental health and how important it is to take some time to focus on yourself.
Next time you are debating on eating snacks in bed all day long or spending time with friends doing an insane activity, make sure you head on to TikTok and have the floppy pug decide for you!
Leave a Comment
About the Contributor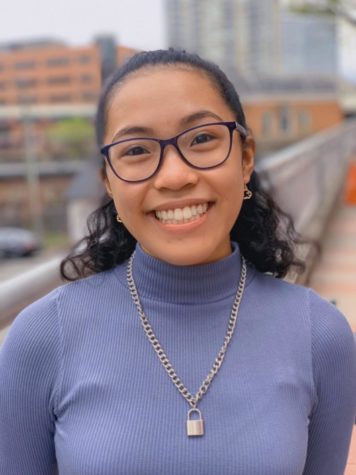 Kayla Gonzales, Co-Editor in Chief
Hi I'm Kayla! I've been the co-editor in Chief since last school year, and I enjoy writing and editing stories. I love learning various things and watching...