Review: Topgolf in Edison
A pricey but enjoyable place to practice your swing
Topgolf in Edison, NJ is a driving range for all types of golfers, but what separates Topgolf from other driving ranges is the food and amenities Topgolf offers. From newcomers to professionals, Topgolf has the equipment and experts that can make golfing an enjoyable sport, but the food and bay cost are pretty expensive.
This particular Topgolf is located on Route 1 South across from BJ's. Even though Topgolf first opened on December 23rd, 2016, Topgolf manages to keep everything upscale in all departments they offer. For example, Topgolf has a delicious menu offering flatbreads, juicy burgers, crispy sandwiches, and more. Regarding the price, Topgolf's food can get pretty expensive as a classic burger meal that includes french fries or tater tots cost about $11.50, while a small dish, like Tres Tacos with smoked chicken, cost about $10.50.
To go further in depth, when I was pretty hungry on a Saturday evening, I decided to order a Cobb salad that cost about $13.50, and when I first got the salad it looked very appetizing. Upon taking the first bite, the salad was rich and flavorful with a decent amount of dressing. If you want some gourmet food while still being on a budget, I recommend that you order simplified dishes, like a cheeseburger, instead of complicated dishes like specialty tacos. The quality of the food at Topgolf varies on the time you go there. For example, when I ordered steak tacos on a Saturday morning, the steak tacos felt somewhat fresh and flavorful. Conversely, when I ordered the same dish on a summer Wednesday evening, the tacos were pretty greasy and unappetizing. Topgolf should be more consistent about the quality of food they serve to their guests no matter the time or day.
Getting to Topgolf and actually getting a bay can be complicated. To speak the basics, a single bay's price, which can hold up to 6 people, can vary throughout the day. The price of an hour from opening 10 AM-12 PM is $30, 12 PM-5 PM is $40, and 5 PM -Close (12 AM) is $50. In addition, if you are new to Topgolf, then you must purchase a $5 one-time membership fee. If you only want to play golf, without eating or drinking, then I highly recommend that you come on a Tuesday or the mornings. On Tuesdays, the price of each bay is half price, but the downside of it is that there will always be a myriad of people. Moreover, if you go to Topgolf on a weekday morning, then you can pay $15 for each person to play for 2 hours. In my opinion, I think you should go to Topgolf in the early morning since there is not a crowd and loud music. In summary, if you are on a budget then you should go in the mornings, but if you are the person that likes to party with friends, then coming at night can be an enjoyable experience.
On the contrary, the golf clubs feel a bit tattered. For example, the grip of the driver's club is uncomfortable, and some pieces of the material peel off when you hold the club very tightly. Moreover, a newcomer at Topgolf may have some problems when picking out a club for a specific task. In one instance, I was trying to find a hybrid, but when I checked the golf rack that was specifically labeled, hybrid it had a driver. If you're a professional golfer then the golf club mix-up would not be such a problem, but a newcomer may be confused about the task of each club. In my opinion, I think Topgolf should purchase new clubs since the clubs feel raggedy.
Talking about the cleaning standards and employee etiquette, Topgolf exceeds the standards of a normal entertainment venue. All of the bays and bathrooms are spotless – sometimes you can even smell the cleaning spray!  On the other hand, all of the employees are very generous when greeting incomers. They navigate newcomers to the whole venue, and they always give clarifications when you ask them a question. Even during the busiest hours, the staff still manages to keep everything up to pace.
In general, Topgolf mainly targets middle to high-end guests, since the quality and price of everything per visit, can be expensive. The quality of food and golf clubs are pretty average, but it does not really justify the high cost. I recommend everyone to utilize the morning and Tuesday specials to enhance the golf experience more enjoyable both money and entertainment wise, but be careful about spending money for food and beverages.
View Comments (2)
About the Contributor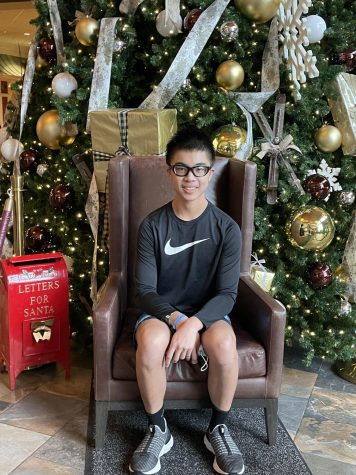 Wallace Lau, Sports Editor
I'm a Junior at Piscataway High School. This is my 3rd year working for the Chieftain and this is my 1st year as the Sports Editor. I like going to the...