Jhene Aiko's Ethereal Album "Trip" Brings Chilambo to the Mind and Soul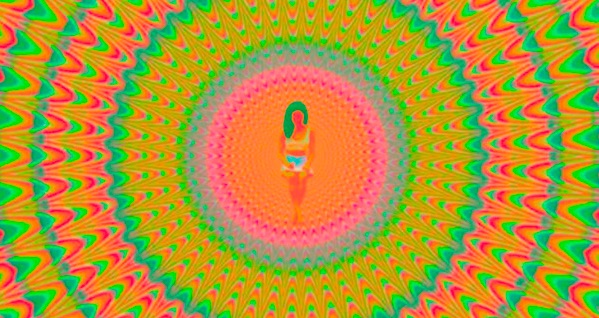 Taking a "trip" into Jhene Aiko's 2017 album grabs your attention and brings your mind closer to the lyrics. The R&B is deeper into the soul and draws you into the universe of great power of the aura. Aiko illustrates her singer-songwriter ethereal lyrics and voice disembodied from a typical R&B or soul album.
The album symbolizes drowning in deep feelings of hurt. Yet her songs also portray the healing process throughout those harsh times and how she came to find her purest self. She is truly out of this world.
Using lyrics, beats, and sounds she is able to portray the healing process by bringing a calming sensation to the mind, body, and soul. It is truly a work of art as Aiko writes her lyrics from her own experiences and sometimes even uses lyrics directly from her journal. She also uses aura healing sounds that allow one to feel at ease when listening to the album.  Although it took 7 years to make, Aiko's album brings lovely and peaceful feelings to the soul.
This album "Trip" is different compared to other albums because Aiko emphasizes her expressed pain through experiences and how she shifts towards her understanding of her self-power, self-love , and how she found that spiritual nature can help her reach healing. Whereas, the other albums before were mainly grasping on romanticizing, temporary love.
Aiko creates a promising truth of the occurrences happening in her life and how they have affected her. By doing this, it allows her listeners to understand the nature surrounding them. It has a positive attribute to those who may be struggling or may understand what place she is in. Connecting with the audience shows that Aiko is trying to write this album with an earnestness that speaks louder than just words.
Aiko not only illustrated this album for herself but to show her fanbase that there will be certain parts of your life that may not be directed the way you may have wanted it to. But, to hold on to those harsh times and bring in into a point that will allow you to feel at the highest point of happiness. Take everything in, shift it into the part that brings you closer to nature, and feel that strength of peace within.
The album is truly strong and highlights Aiko's eternal emotions and how she connects with the nature to find her own strength, power, and love. As she finds herself hurting , she seeks the healing process and through her songs within the album she illustrates the importance of healing. She shows her growth exquistley, methphorically, and symbolically throughout the album. Jhene Aiko is out of this world, she is nature and peace.
Leave a Comment