Episode 2: Application Season- The Ups and Downs of College Applications
Hello, and welcome back to Episode two of The Ups and Downs of College Applications. There's no fun intro today, we're jumping right back in.
Thursday, November 24th 2022
I'm currently preparing myself for the onslaught of people asking me where I'm going to college over Thanksgiving dinner, wish me luck.
Update: There's been an upside to the relentless college questions that come with being a senior at thanksgiving. One of the guests happened to be an application reader (they read applications and score them on a scale before sending them to admissions officers,) for one of my top choice schools, UC San Diego. She gave me lots of good tips about the small things she specifically looks for when scoring applications, such as don't ever capitalize the words "high school," unless you're talking about a specific high school, as the incorrect capitalization will drive her crazy and negatively affect your application.
She also informed me that you shouldn't oversell yourself and your activities. For this she gave the example of this kid who was the president of "The Apple Club," where they ate a different type of apple each month, which she thought made them look unimpressive, because this club wasn't really a club, and they were clearly grasping at straws. She also said she can tell when a person in a bunch of activities isn't really in any of them because they spend only a few hours at each and don't hold any leadership positions and their descriptions of these activities reflect a lack of knowledge, interest, or achievements. Sometimes, less is more.
---
Sunday, November 27th 2022
I am currently enjoying being annoyed to death by my parents about my second most important deadline being three days away. And the fact that I haven't finished revising some of my essays for that. Let me enjoy procrastination. UCLA can wait a few days, if I have to wait until March for them.
On another note, one of my friends had a Princeton interview a few days ago, and her power and internet went out right in the middle of her zoom meeting with the interviewer, so if you're feeling bad right now, you could have it worse. And if you have a Princeton interview in the future, I'm sorry for giving you more anxiety with this story. Apologies.
---
Monday, November 28th 2022
After hours of review, and another last minute essay crisis, I have submitted my University of California system application, bringing my grand total of 4 submitted applications to a total of 9. I thought that the common app was long- but I did not realize how painstakingly long the UC application was until I had to review it in full. Now, I only have 3 applications left, which all have January due dates.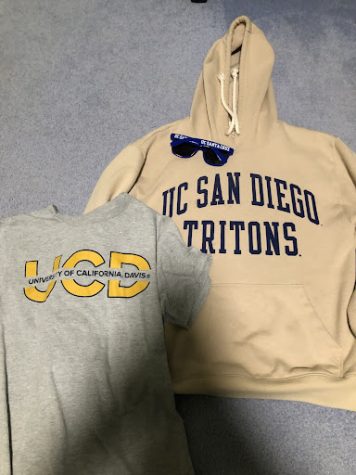 ---
Monday, December 12th, 2022
I think my favorite thing about college applications so far is receiving the "application received" emails. It's so satisfying and reassuring. Although my email from UCLA saying that they got my application got filtered into my spam folder for some reason. A person I knew who graduated a few years ago actually had a similar problem, where they received a likely letter (when an Ivy League really wants you to go to their school, they'll sometimes send you a letter that says that they're going to probably admit you a few months before decisions come out, so you don't decide to go someplace else preemptively,) from Cornell, but he had no idea for two months because it went to his spam. If you're reading this, check your spam email.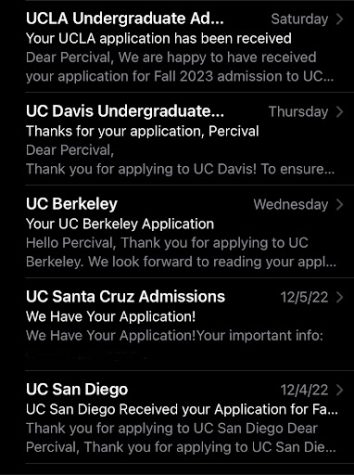 ---
Tuesday, December 13th, 2022
Early action decisions are starting to trickle out now. I'm sitting here, hearing about everyone else getting into the colleges they applied to Early Action, and now I'm starting to want to take back my previous statements about Early Action being overrated. I am very anxiety ridden about them right now, and this anxiety won't go away until the end of February when my first decisions come out, which will probably be from Rutgers. Everyone who Early Actions has to deal with a shorter period of anxiety, which lasts from November to either the end of November, December or January, while my anxiety period lasts from November to March or April. Although, if my dream college rejected me right before Christmas, it would ruin my holiday, so maybe it's better that I didn't apply early for that reason in hindsight.
---
Friday, December 16th, 2022
A bunch of Early Action and Decision decisions came out yesterday. A handful of people I know are thrilled they got admitted into schools ranging from NYU to Drexel, while another handful are devastated that they didn't get into where they wanted. There's even some people who received all of the decisions already, except Rutgers. I feel kind of badly for the people who got rejected by the same school their friend(s) got accepted to, because now they have to watch their friend be ecstatic with what they couldn't have. Also, some people got accepted places, but are now realizing that they can't afford to attend, which is also rather sad.
---
Monday, December 19th, 2022
I've been hit. I've been hit by another essay. And Annie, I am not okay. I knew about one of the essays required for Mason Gross School of the Arts (Rutgers,) the longer one, but when I decided to make a Slideroom account (essentially the common app of art school portfolio submissions) in order to start focusing on getting my portfolios ready, there was an extra essay question attached to the portfolio submission. It's not long, but this makes 12 essays total, and I am sick and tired of essays. And of course, I'm feeling incredibly masochistic, so of course I am going to put my time and effort, blood, sweat, and tears into a 6000 character essay for a school I don't even really want to go to.
---
Tuesday, December 20th, 2022
Last night, I had a winter track meet at The Armory, which is located in Washington Heights, Manhattan. Whenever I go to the Armory, or the city in general, I'm reminded about how much I like the vibe of New York City in general, and that maybe I should apply to some more schools there. I'm probably not, because I always manage to talk myself off the ledge, since I imagine that I'm going to dislike the type of people going to Columbia or NYU. But still, I'm going to keep them in the back of my mind if I can still apply.
*Woah, it's Percy from the future here! I did not end up applying to NYU.*
---
Wednesday, December 21st, 2022
I had another productive visit to the writing center, and I had most of my art school essays looked over. What seems to be a common issue with my essays isn't my ideas or quality of writing in general, it's the fact that I can't organize a paragraph, much less an essay, for the life of me, a problem I've always had. Thankfully, I got good feedback on how to better organize my essays, and I think they've significantly improved.
---
Friday, December 23rd, 2022
It's finally winter break. And all winter break, I plan to work on my portfolios for the art programs I'm applying to, since I really haven't gotten the chance yet this year to just sit down and paint for twelve hours straight. For your knowledge, there's four different schools that need a portfolio from me:
>Pratt Institute
>Rutgers Mason Gross
>University of Oregon
>UCLA
For each of these schools, I'm going to have to cater a different portfolio, because they all look for and want different things. For example, I'm applying to the Fine Arts major at UCLA, and I can only submit 10 pieces, but for Pratt Institute, I can submit up to 20 pieces, and I'm applying for their Product Design major, rather than Fine Arts, so I need to also include my designs rather than just my painting.
---
Saturday, December 24th, 2022
So, whenever I've been asked what my top choice is, I'd respond Washington, because it is my top choice of school. However, when I've been asked what my others are, I'd just listed Davis, Santa Cruz, and San Diego in no particular order. Tonight, however, I watched Top Gun, and I think I've decided that my number two school is UC San Diego. I've decided this, because the movie reminded me how absolutely stunning the area is, and just the vibe of San Diego in general, plus maybe I'd meet a real life version of Maverick Mitchell who's just as attractive as Tom Cruise. Also, I'd get to eat at my favorite Italian restaurant there, Lorna's. Go Tritons!
Photos from when I visited UC San Diego over the summer: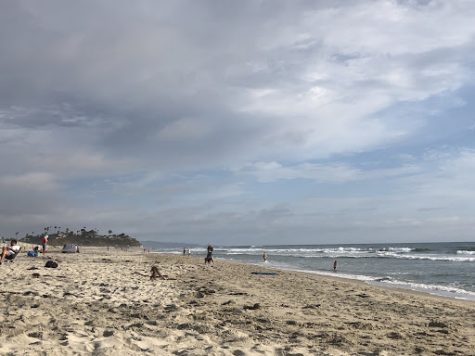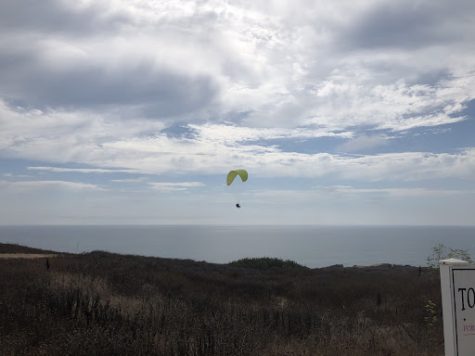 In other news, I finished a big portfolio piece that I'd been working on for over a month, so, yay!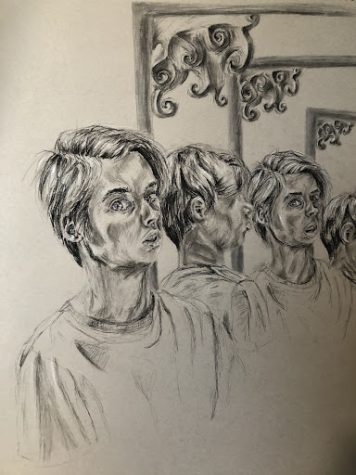 ---
January 1st, 2023
I've got breaking news everyone: I've submitted all of my applications (if we ignore portfolios,) and I am DONE with the Common App. All my buds hate the common app.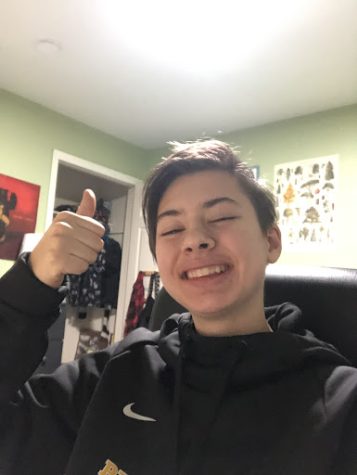 ---
January 2nd, 2023
I've just spent the past five hours taking photos and uploading them to Slideroom for my Pratt Institute portfolio. I thought I hated essay writing and self-reporting my grades for my other applications- this was ten times worse. I happen to be a perfectionist who needs the most perfectly staged photograph of every piece of art, and Slideroom is a bit glitchy when uploading and captioning your work, which was a recipe for disaster. At one point I was ready to strangle the next person who interrupted me working (when I get frustrated, I tend to hyperfocus on the task at hand and I get crabby when my focus breaks,) so then I decided to eat something, since it was 4 pm and hadn't eaten since the morning. After I ate my delicious grilled cheese, I felt much less strangle-y and frustrated, and I finished my portfolio. So, if there's any lesson to be learned here, it's to take breaks and eat every once in a while when you're powering through your applications. It will make you more pleasant to be around.
---
January 3rd, 2023
I submitted my portfolio to Pratt Institute today. I'm nervous that my portfolio isn't strong enough and they'll reject me, because I've recently come across other people's portfolios that look way better than mine. I was considering posting my portfolio in an article once I've gotten my decision back, but I'm leaning against it since I can't post it in full, as it has drawings from a life drawing class I took where the model wasn't wearing clothes, and I feel like it wouldn't be worth it since it isn't complete. Keep your eyes open for it though, just in case.
---
January 7th, 2023
I'm really struggling developing my portfolio for Mason Gross right now, because they need 15 pieces minimum, and I have only 11 that I think are good enough to submit to them. It's due in 8 days, but in reality I only have six days because two of those are Saturday track meets, and so far, I've hated everything that I've made. I can't find any inspiration, and I'm starting to get sick of Peaky Blinders, the show I've had playing in the background while I paint. Things are not going my way, unfortunately, and like, my future depends on this. Yay, crisis time!
---
January 10th, 2023
I can see the light at the end of the tunnel, there's only one more piece I have to create- and I've got inspiration for it. The long haul of my applications is almost over, if I can just drag myself through one… more… art… piece…
---
January 11th, 2023
Ms Wilson, my AP biology teacher, and the source of many sleepless nights spent doing homework, was absent today- so I decided to submit my University of Oregon portfolio during what would be her class in celebration. Honestly, this is like my Princeton, a school I have no confidence of getting accepted to, but I'm trying anyway. The school has a 93% acceptance rate according to Google, but the program I'm applying to there, Product Design, only takes 45 students per graduating year, and some seats are left empty for transfers, and Oregon residents have priority when it comes to being accepted. I genuinely do not think I will get in. Thankfully, I can still be accepted to the school even if I'm not accepted to the major- so I can try again later- or just only be a biology major.
---
January 15th, 2023
I submitted my Mason Gross portfolio, eleven hours and fifteen minutes before the deadline. I did it, and I don't even really want to go here, but I still spent all this energy into creating enough pieces to send in. And I'm not even happy with some of the recent additions, I just added them to hit the 15 piece minimum and they're not great skill or execution-wise. I'm not sure why me not liking my final product is annoying me so much when I genuinely don't care if I get in because I don't want to go to Rutgers. Maybe I would have been better off if it was like my friend Nuzhat, who didn't apply to Rutgers because if she got in, she would end up going there just because it's Rutgers and she's a Piscataway resident, even if she got into her first choice, Penn State* or someplace like Harvard or Cornell. The PHS to Rutgers pipeline is real, and I'm trying not to fall victim to it (watch me end up at Rutgers.) Her method might have saved me a lot of time and energy.
In other news, I only have 1 portfolio left, and that's for UCLA. I can submit for UCLA (I have all the pieces for it,) but I haven't uploaded any art to it yet since it's not through Slideroom and it's due in five days, so I have time.
*Nuzhat did get into Penn State, and she's the first person from PHS to receive a full-ride ROTC scholarship, so, go Nuzhat!
---
January 15th, 2023, *Two hours later…*
I submitted my UCLA portfolio. I'm free. I'm finally free of submitting applications. I definitely feel relieved, if I forget that it's scholarship hunting season now- but that's for another time. In more important news, I can stop being a reclusive artist living in filth and squalor now that I have time to clean my room.
And with this final submission, application season has come to a close and so has this episode.
Now, it's waiting time.
I'll see you in a month or two,
Signing off,
Percival Singson
---
Percy's Lessons to be learned
>Don't capitalize high school in your application, unless you are talking about Piscataway High School by specific name.
>Check your spam email
>If you have waiting anxiety, maybe Early Action is for you.
>If you generally take rejection badly, maybe don't apply early action so you can enjoy your holidays.
>Take breaks and eat while you power through your applications
Leave a Comment