Celebrating AAPI Month
Honoring the Contributions and Diversity of Asian Americans and Pacific Islanders
The Asian American and Pacific Islander (AAPI) community celebrates and is recognized during the whole month of May. Asian American and Pacific Islander Ancestry Month, commonly known as AAPI Month, is an annual commemoration of AAPI people's rich ancestry, different cultures, and numerous historical contributions in the United States. This month-long event offers a chance to recognize and spread knowledge of the struggles, triumphs, and experiences endured by the AAPI community.
In order to recognize the achievements and legacy of Asian Pacific Americans, Congress adopted a joint resolution in 1977, which is when AAPI Month got its start. The month of May was chosen expressly to commemorate the first Japanese immigrants' entry into the country on May 7, 1843, as well as the May 10, 1869, completion of the transcontinental railroad, which was mostly constructed by Chinese immigrants. These noteworthy achievements serve as a reminder of the great influence AAPI people have had on the history and development of the country.
The celebration of diversity among the AAPI community is one of the main goals of AAPI Month. Asian Americans and Pacific Islanders represent a diverse range of racial and ethnic backgrounds, as well as nations, languages, and cultural traditions. Each subgroup within the AAPI community provides its particular traditions, practices, and viewpoints. These subgroups are from East Asia, Southeast Asia, South Asia, and the Pacific Islands. A greater knowledge of the experiences and identities that define the AAPI community is fostered during AAPI Month, which invites individuals to explore, respect, and learn from this wide tapestry of cultures.
To highlight the creative, gastronomic, and cultural manifestations of the AAPI community, several events, festivals, and activities are held around the nation during AAPI Month. AAPI people can share their stories, skills, and experiences with a larger audience through parades, performances, art exhibitions, film screenings, and panel discussions. These celebrations not only highlight the accomplishments of the AAPI community, but they also offer chances for cross-cultural interaction, fostering harmony and cohesion amongst various cultures.
Additionally, AAPI Month provides a forum for discussing the problems and difficulties that the AAPI community faces. Asian Americans and Pacific Islanders have increasingly been the target of discrimination, hate crimes, and xenophobia in recent years, underscoring the need for better understanding, compassion, and activism. AAPI Month offers a chance to raise awareness of the current problems the AAPI community faces, to elevate their voices, and to promote conversation about and action against racism and prejudice.
During AAPI Month, education is also very important. To inform people about the background, accomplishments, and experiences of Asian Americans and Pacific Islanders, educational institutions, research institutions, and civic groups hold workshops, talks, and seminars. AAPI Month supports the development of inclusive learning environments that reflect the multifaceted nature of American culture by integrating AAPI narratives into curricula and fostering intercultural understanding.
The meaning of AAPI Month extends beyond the month of May's 31 days. It acts as a springboard for on-going discussion, acknowledgment, and assistance for the AAPI community. After this month is through, it will be crucial for people, groups, and legislators to keep pushing for social justice, equality, and the welfare of the AAPI community.
Let's honor the variety, resiliency, and accomplishments of Asian Americans and Pacific Islanders as we observe AAPI Month. We can encourage a more inclusive and fair society for all by valuing and celebrating their history and accomplishments. May this month serve as a catalyst for good, fostering comprehension, and creating connections amongst individuals of all backgrounds.
Leave a Comment
About the Contributor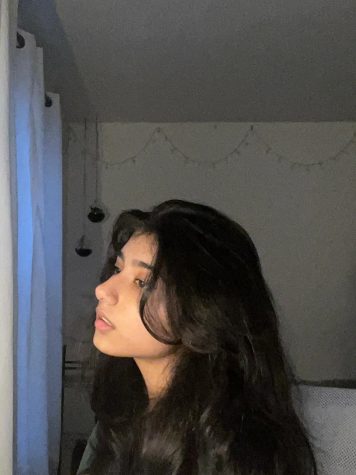 Archita Jangid, Staff Reporter
Hi!, my name is Archita Jangid, I'm a sophomore and I just started attending Piscataway High School so I have a fresh perspective to offer. I like playing...