Taking Advantage of Pride Month?
Are businesses using positivity for profit?
The arrival of June crowds the streets with people rallying, dancing, and waving rainbow flags. June is Pride Month, and it acknowledges the riots that occurred in the Stonewall Inn during 1969, along with the works and efforts of many activists fighting for justice for the lesbian, gay, bisexual, and transgender community.
Meanwhile, brands that do not actively support the LGBTQ community year-round are adorning their storefronts, merchandise, and social media pages with Pride colors, rainbows, and slogans such as "Love is Love" throughout June. What they are doing is called rainbow washing. Rainbow washing is when a business utilizes Pride colors to try to show their consumers that they are aware of the ongoing issues with the LGBTQ community without putting in much effort.
According to the Urban List, a BBC article mentioned, "upwards of 90% of gay people support businesses which target pink money [the purchasing power of the LGBTQ community], while actively boycotting anti-gay companies." There is clearly a lot of money to be made by supporting Pride Month, but are these companies acting ethically?
Urban List further adds that to get the LGBTQ community to spend and purchase their merchandise, brands lure their customers into their stores by advertising deceitful ads and posters showing they support the rallies and celebrations during Pride Month.
Some people are not happy about brands misusing Pride symbols for their own gain. Angela Watercutter, a Senior Associate Editor at WIRED, says, "Sometimes I walk past a window display and think "Did Marsha P. Johnson and Sylvia Rivera take on the cops at Stonewall to sell T-shirts?"
Pride is more than a celebration. It honors all those who faced discrimination and hate because of their identity. It admires those who risked their lives to step up for the ones oppressed and silenced. By misusing the Pride colors, brands forget what the colors represent and shift the focus to monetary purposes. Brands are also misleading their customers into thinking their purchases are supporting the LGBTQ community.
The author C.S. Lews once said, "Integrity is doing the right thing, even when no one is watching". If companies truly support the LGBTQ community, they should do it year round, not when it is just convenient.
Leave a Comment
About the Contributor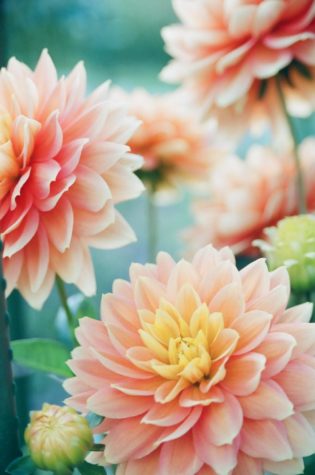 Syeda Islam, Multimedia Creator
I am a freshman at Piscataway High School, and this is my first year working for the Chieftain. I like painting and creating visuals for our newspaper....